---
 IICS is excited to welcome new students from Canada and California, Miami and Malawi, Kenya and Kansas, Arizona and Australia! Sign up for a Free Class today and join the discussion.
‍‍In this Issue
The Global Exchange Conference 2022
Sexuality and Substance Abuse
Addiction: Is It Enough to Just "Stop"?
"More is Always Less if You Can't be Sated."
Sex on the Scene

Sexuality and Substance Abuse
---
Join Dr. Tracy Rodriguez-Miller on November 19th for a course that will help you differentiate between the functions of the limbic system and the prefrontal cortex, and describe the intersection of sexuality and substance abuse. We will also be looking into the link between sexual trauma and substance use, and identifying the effects of the major drugs of abuse on sexual functioning. Once completed, you will be more fully able to utilize strategies for teaching healthy sexuality to your recovering clients. This course is offered by Therapy Certification Training, an approved provider for NBCC and AASECT.
---
9:30 - 3:00 via Live Webinar | $159.00

Addiction: Is It Enough to Just "Stop"?
‍check out the video below!
---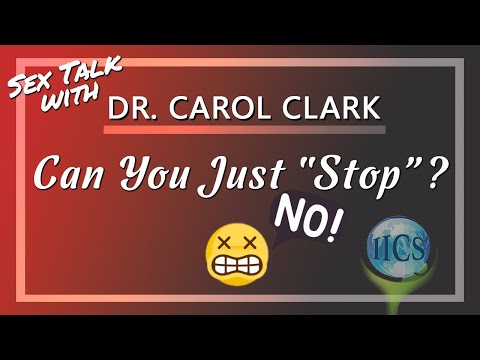 ---
"More is always less if you can't be sated."

- Patricia Cornwell, from her book Port Mortuary
---
What a powerful line! This theme abounds in media, literature, movies, and sayings. My father used to say to me "Your eyes are bigger than your stomach" as I wanted more cake than I could ever eat. When I discovered the intoxicating effects of wine and kept drinking until I was sick, it was because I wasn't enjoying the moment of euphoria, I was reaching for more and thinking it would feel better.
Addiction: Obsessive, compulsive, out of control behavior done in spite of negative consequences to self or others.
Moving the concept of addiction beyond a dependence on drugs or alcohol is at the heart of my work, my personal life, and my understanding of a higher power. Addiction as a state of being in which we are not enjoying the moment but wanting it to be even better means that we will always be seeking more and never getting enough. Addiction then becomes a barrier to intimacy and to Connection with our own psyches, with each other, and with the Universal life force that binds us all. We cannot appreciate these when we are seeking to be elsewhere.
When we live in addiction, we are seeking relief from loneliness, rejection, and all the negative messages with which we filter our interactions with others – "I'm not good enough," "I'm worthless," and "I'm a bad person." Then the seeking for "more" becomes a frenetic scrambling for more drugs, more money, more stuff, more power, more sex and more drama. Addiction is about needing more stimulation and there is no one drug of choice for an addict. Abstinence from one source of stimulation leads to an increase in others. Stop alcohol and eat more. Stop cocaine and use more porn. Stop gambling and become an angry workaholic.
Recognition of this state of addiction is the first step to moving into recovery. Recovery is living in the present, being mindful of yourself and others as people, not objects. Recovery is about making decisions based on self in relation to others, not self in a vacuum of need. Recovery is simple awareness that this moment with myself is good, that being with you is good, and that being part of the Universe is good.
We get to choose, in each moment of each day, in which state we want to live – addiction or recovery, disconnection or Connection. 
I choose Connection. Connect with me.
Be In Light,
Carol

‍Sex in Space Will Look Like Nothing We've Ever Seen Before
---
| | "Doing it under the stars is romantic. Doing it in weightlessness? Not so much." |
| --- | --- |