---
‍ IICS is excited to welcome new students from Trinadad, Russia, Hawaii, Mauritius, Puerto Rico and more! Sign up for a Free Class today and join the discussion.
Congratulations to our 2023 Graduates!!!
Dr. Darlise Baron, Dr. Melinda DeSeta, Dr. Kerline Gelin, Dr. Susan Goldberg,
Dr. KaTonya McGirt, Dr. Susanna Montalvo, Dr. Amanda Pasciucco,
Dr. Calista Powell, Dr. Yulinda Rahman, Dr. Gilbert Robbins III,
Dr. Phronsie Sprenger, Dr. Michael Washburn
---
‍ 
‍‍In this Issue
•Upcoming Workshops

•Brand New Certification!
 •"Let Pain Be Your Guide" an Article by Dr. Carol Clark
•Addict America: The Audiobook
•Earn CEs with Sexology Classes
•Sex on the Scene
•Video of the Month
 •IICS Merchandise
---
‍Healthy Intimacy and Sexuality for Men in Recovery

Starts 4-1-2023

9am-3pm EST

Once a week

In this group you will:

Learn the difference between sex and intimacy.Begin the process of becoming vulnerable and trusting others. Develop useful skills toward emotionally intimate communication.

Instructed by Dr. David Fawcett

Sexology and Genesis

 

3-24-2023

 12pm-6pm EST

This elective, Sexology and Genesis, features 5 CE hours examining the Book of Genesis as a theoretical foundation for faith based therapists and their clients.

Instructed by Dr. Rob Weiss.

5CEs for $159
‍Enhancing Intimacy and Passion

Starts 4-1-2023

9am-3pm EST

Let's explore and take a journey into the 5 senses (See, Hear, Smell, Taste and Touch) and how they can Enhance Intimacy and Passion in our relationship. 

 Instructed by

Dr. Tracy A. Rodriguez-Miller

5CEs for $159

Sexual Pharmacology

4-22-2023

9am-3pm EST

This elective will look at substances, both prescribed and not, that play a role in sexual functioning along with medication effects on hormone levels.

Instructed by Dr. Nora Sahly.

5CEs for $159
---
 Victims and Victimology / Domestic Violence Part 1 5-20-2023

---
‍

BRAND NEW CERTIFICATION!
 


 Sexuality & Disability Therapy

 


Starts April 23, 2023

This comprehensive certification program will enable sexuality educators, professionals, and therapists to work with clients as they confront discrimination and accessibility challenges with respect to sexual/gender identity, intimacy, and sexual expression. 




---
I had hip replacement surgery almost 3 months ago and recovery has been a journey that I'm still on. While in physical therapy, I asked my PT, Emily, how far I could push the limits of my flexibility. She replied, "Let pain be your guide."
That really got me thinking about other kinds of pain. As a psychotherapist, I work with emotional pain every day. As a sex therapist, I often address physical pain that is generally connected to traumatic pain. While I don't want people to suffer and my job is seen as one that eliminates pain, that is not always the case. Addicts, for example, use substances and behaviors addictively in their desire to numb or eradicate the pain of disconnection, which has its roots in childhood events from which they internalized messages of being worthless, not good enough, or being unlovable. I utilize Eye Movement Desensitization and Reprocessing (EMDR) Therapy to alleviate the original pain, but then I help them realize that they don't
need to escape from pain. They can bear it and even embrace it since it is part of the human experience. Numbing out means denying other emotions, not just painful ones. Love, joy, and gratitude are
emotions worth experiencing and so worth the times of sadness and loss.
For some people, pain can be a trial they want to win. They want to prove that they are strong, hardy, and stoic. Instead of escaping pain, they want to push through it. But both emotional and physical pain, is telling us something is wrong. When you power through the pain, you can do more damage and you also turn your energy inwards as you focus on bearing the pain and disconnecting from your mind's and body's needs and from anything and anyone around you.
I've had clients who bring that way of being into their sex lives. When intercourse is painful, they endure it in an effort to make it go away or in the hope it will get better. This not a good idea! Continuing what
you want to be an experience of pleasure and intimacy, when that experience is painful, only sets up the anticipation of pain with each subsequent sexual event and the pain intensifies. Our genitals speak for
our limbic systems – the part of our brains associated with pleasure, emotion, and memory. If our genitals are in pain, then we need to listen to what they are telling us. 
Pain has a message for us. We need to pay attention to it and honor our bodies, our psyches, and communicate with our partners honestly. Pain is a common denominator among all living things and when we allow it, we can transform pain into Connection.
Be In Light,
Carol

Addict America: The Lost Connection
Now in Audiobook Format
---
We're proud to announce that Dr. Clark's seminal work Addict America: The Lost Connection is finally availbe in audiobook format! After a lot of hard work you can finally hear The Lost Connection read by Dr. Clark's friend and professional voice artist Paula Barros. Now it's even easier than ever to learn how addictive behavior affects the human brain and causes the disconnections we experience with our families, friends, and co-workers in a profound, eye-opening manner. Dr. Clark's groundbreaking book takes current addiction theory down a new path and Paula Barros brings it to life in a whole new way. Check out these reviews and find the audiobook on Amazon below!

‍"Addict America is a must read for anyone interested in addiction. This book changed the way I think about addiction. Dr. Clark presents a new way of conceptualizing our behaviors and discusses a theory that incorporates our cultural, relational and spiritual selves."
- Brittany Edge, Licensed Marriage & Family Therapist

‍"This is a go-to-book for students of addiction treatment as well as those interested in the related sociological problems that both support and maintain the problem."
- Dr. Rob Weiss

Most Common Questions Sex Therapists Get Asked
---
 


With an increasing number of people seeking professional help to address intimacy issues, The Onion examines the most common questions that sex therapists get asked.

 

---
‍‍Clinical Sexology Education

---
‍Our classes, whether in person or via webinar, are fully interactive and you will learn from experienced instructors, videos, and guest experts. Group case consultation is held after Saturday classes. Paired supervision/case consultation is scheduled at the consultant's and students' convenience.

We know you will enjoy this learning experience as you become an expert in the field of Clinical Sexology!

Dr. Clark, Dr. Washburn, and Dr. Volker
---
---
Sex Talk with Dr. Carol Clark - PLISSIT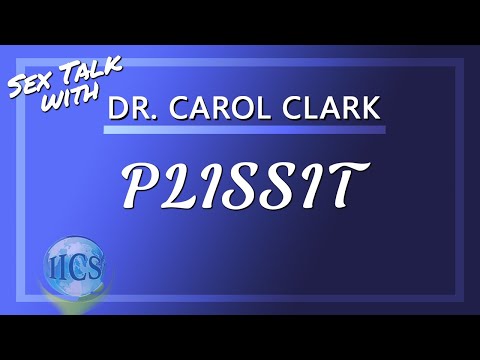 ---
W.O.K.E. T-Shirt


 


This t-shirt is everything you've dreamed of and more. It feels soft and lightweight, with the right amount of stretch. It's comfortable and flattering for all.

 




IICS T-Shirt

This t-shirt is everything you've dreamed of and more. It feels soft and lightweight, with the right amount of stretch. It's comfortable and flattering for all.

 

 
‍IICS Bucket Hat

This reversible bucket hat can be worn on both sides, making it easy to match with different outfits. Made of breathable premium fabric, this hat will become your go-to streetwear accessory.

B