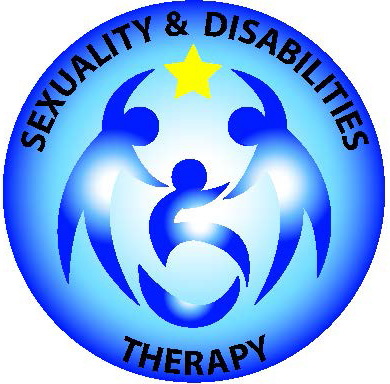 61 million Americans and approximately one billion people world-wide live with some form of disability that limits one or more major life activities. Despite civil rights successes such as The American with Disabilities Act, people with disabilities continue to be discriminated against in both public and private life. This comprehensive certification program will enable sexuality educators, counselors, and therapists to work with clients as they confront discrimination and accessibility challenges with respect to sexual/gender identity, intimacy, and sexual expression. The program will be taught through the lenses of disability rights and disability justice, orienting students to the broad range of sexuality related challenges that can occur for people with disabilities across the lifespan. Specific topics discussed include sexual ableism and its intersection with disability movements, how various disabilities affect the physiology of sexual functioning, sexual communication barriers and their impact on sexual consent, and ethical concerns in working with disabled clients across the lifespan. The program is meant for both seasoned practitioners seeking more disability focused training and early career sexuality practitioners seeking specialization in disability-focused care.
Classes will begin on Sunday, June 25, 2023 from 11 am until 6 EST. There will be 10 in total on the following dates:

 July 23, Aug 27, Sept 24, Oct 22, Nov 19, Jan 28, Feb 25, March 24th, and April 21.
Supervision will be held before each class from 10am -11am.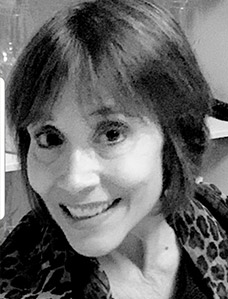 Isabel Perez
Isabel is a licensed school psychologist, lisenced mental health counselor, master addiction professional, board certified neuropsychologist, and heart-centered hypnotherapist currently completing her PhD in Sex Therapy with a specialization in addiction. She has been serving in Miami-Dade County since 1996 with a focus on concussion, traumatic brain injury, and  neurological disorders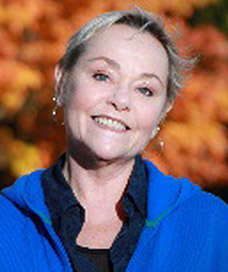 Dr. Cheryl Cohen-Greene
I am a Certified Clinical Sexologist, with a doctorate in Human Sexuality, a 20 year member of the San Francisco Sex Information Training Staff, and have been a surrogate partner for over 49 years. I believe that, for most of us, our Sexuality is a very important part of our lives throughout our entire life. Consensual sexual intimacy, in whatever form works for each of us, contributes to our overall health. As we age so does our Sexuality. It will change in different ways for each of us due to ageing, illness, injury, surgery, medication, and loss of a long time partner due to death or separation. Many of us have been taught by our culture etc. that older folks, (60 and older) don't / shouldn't have sex. And that's simply not true. In my work as a Surrogate Partner Therapist I help assist individuals and couples who desire to enhance their concept of their own sexuality as their bodies age and change. We all need some help making our desires and needs met through better sexual communication, relaxation and touch.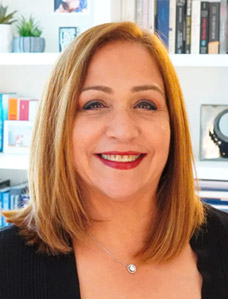 Lourdes E Rios
I'm a Licensed Mental Health Counselor and Board Certified Sex Therapist. I have worked in the medical field for over twenty-five years in different capacities that range from bedside nursing, leadership, and Case management. During my time as a counselor, I have worked in the field of Cognitive and Emotional Wellness with Trauma, Anxiety, Addictions, Relationship Issues , Women's Issues, Men's Issues, Parenting  Problems and Difficulties, Divorce, and Sexuality. Currently I'm a Doctoral Candidate in Sexology at IICS.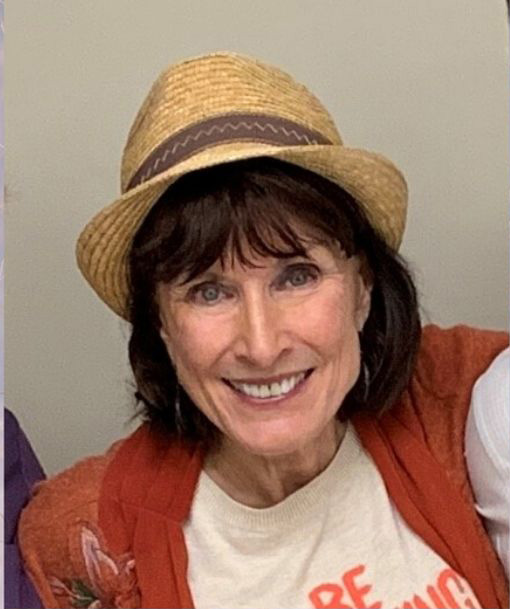 Dr. Marilyn Volker ED,D ; PhD Sexologist
Marilyn Volker, sexuality educator for the past fifty (50) years, is a Diplomat of the American Board of Sexology (ABS) and an Associate Fellow of the American Academy of Clinical Sexologists (AACS) and certified by the International Transgender Certification Association (ITCA).
She is on the Board and Faculty of the International Transgender Certification Association and the International Institute of Clinical Sexologists. She was/is adjunct faculty of four South Florida universities – University of Miami, Florida International University, Lynn University and St. Thomas University. Dr. Volker trained counselors to become sex therapists through the Modern Institutes of Sex Therapy in Boca Raton (formerly the Florida Post-Graduate Sex Therapy Training Institute in West Palm Beach) and Therapy Certification Training. Dr. Volker has served as a sexuality consultant for a variety of addiction/trauma treatment facilities state and nationwide and has written articles for publications addressing sexuality issues in recovery. Dr. Volker has taught sexual health and medicine for three medical schools – University of Miami, Ross University, and Florida International University. Each month, for 8 years, Dr. Volker taught deployed and returning soldiers and their spouses/partners for the Yellow Ribbon Program in Orlando, Florida—"Upbooting Your Relationships" & "Rebooting Your Relationships" and continues to present at VA conferences regarding sexuality & intimacy.

Dr. Volker helped to establish the Health Crisis Network, Florida's first Community based AIDS project, in l982 by directing its education division. She received specialized training in HIV/AIDS from the National Institute on Drug Abuse and has educated thousands over the past 50 years about HIV/AIDS in schools, community organizations, professional organizations, corporations--state and nationwide. Dr. Volker helped to develop the HIV/AIDS curriculum and training programs for the Miami-Dade County Public Schools, for the National VA Hospitals, and for the United States Air Force and the United States Navy. Dr. Volker has been a consultant to community-based AIDS projects throughout Florida, the nation, and the Caribbean islands. Dr. Volker has taught in hundreds of schools (parents, teachers, students) addressing body changes, sexuality, and safety state-wide, nationally, and in the Caribbean islands.

Dr. Volker helped to establish the Institute on Sexism and Sexuality in l972 which addressed gender issues under Title IX in Miami-Dade County Schools; co-chaired the first Women's History celebration in Miami-Dade County, 2002. She hosted two daily live call-in radio shows "SEX WITH MARILYN" on WVCG as well as on Sirius broadband radio. She sat on a number of boards addressing sexual health issues including the Mental Health Association of Miami-Dade County, Educational Task Force of the Girl Scouts of South Florida, the National Association of Lesbian and Gay Addiction Treatment Professionals, and the Outreach Institute for Gender Studies. Dr. Volker helped to establish the first gay/lesbian/bisexual/ transgender youth group, in Miami-Dade County in 1977 and is currently on the board and faculty of the International Transgender Certification Program, which certifies professionals in transgender care.

Dr. Marilyn Volker has been a professional guest on Barbara Walter's 20/20 and Larry King Live regarding transgender issues/gender variant children. Dr. Volker began her career teaching deaf children and continues to serve as sexuality consultant to a variety of special education programs, organizations, and community groups addressing body changes, diseases, and disabilities. Her doctoral video and facilitator's guide, SEXUALITY: A Process in Decision-Making, highlighted eight deaf students from the Miami area. Dr. Volker received her undergraduate degree in deaf/special education from Kent State University, Master's degree in deaf/special education from the University of Miami, and a doctorate from the Institute for Advanced Study of Human Sexuality, San Francisco, California, as well as a doctorate from the International Institute of Clinical Sexology.

Marilyn (former minister's daughter/former minister's wife) and her husband David of 42 years, have 4 children/their spouses/partners and 13 grandchildren/2 great grandchildren.

Dr. Volker was honored as one of six South Florida "Women of Impact" during Women's History Month, March, 2002, and was chosen as one of the 2010 American Red Cross Sara Hopkins Woodruff Spectrum Awards for Women.

Dr. Volker sees patients in her Coral Gables and Hollywood, Florida offices. From nursery schools to nursing homes, Dr. Volker's passion is to help people honor their bodies and sexuality and be SAFE—physically, emotionally, and sexually.