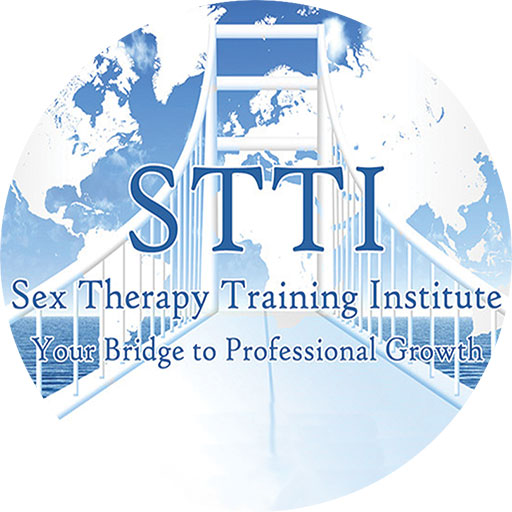 STTI Overview
All classes may be attended in person, via live webinar or a combination of both.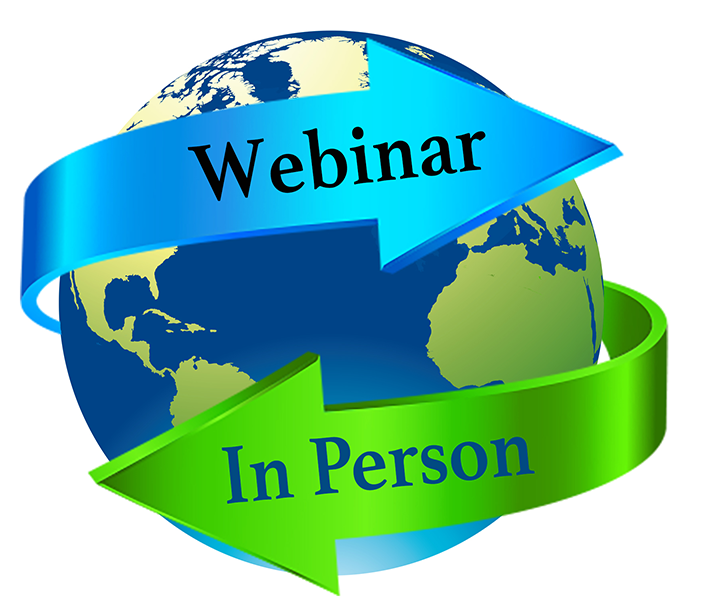 ** Two scheduling options available to suit your needs **

CE credit hours for each class or workshop are approved for NBCC, AASECT, and Florida Boards.
Certifications do not qualify for NBCC credits
The Sex Therapy Training Institute
STTI exists to provide high standards of academic instruction, supervised sex therapy training and case consultation, and ability to utilize skills in field settings.
The STTI sex therapy training program is for therapists, psychologists, medical providers, educators, and other professionals who want to specialize in human sexuality, sex education, or practice sex therapy.
The program is comprised of 160 hours of core education, 10 hours of elective courses, and 10 hours of Individual/Paired supervision/case consultation and 13 hours of Group supervision/case consultation.
Students may attend both classes and supervision via live webinar online, in person, or in combination.
Students have a choice of schedules: Weekly Saturday classes with holidays and breaks off or alternate months from Thursday to Monday. All classes are held from 9:30am to 3:00 pm, Eastern time. Group supervision/case consultation is from 3:00pm to 4:00pm each Saturday following class. Students will schedule 10 hours of Individual/Paired supervision with a supervisor at a mutually agreed-upon time.
The class schedule may be viewed at https://www.therapycertificationtraining.org/calendar and clicking on each class will open a class description. Students must attend all classes for credit, although they may watch up to three class recordings if needed for make-up in the event a class is missed or attended only partially.
Upon completion of all classes and supervision hours, students will be eligible for Board Certification from the Therapist Certification Association (TCA) Board
The TCA Board is comprised of sex therapists and sexologists with a wealth of education and experience.
TCA offers three levels of Board Certification: 
The educational requirement is the same for all levels. Supervision/case consultation will be tailored for the student's area of practice.
Please click here for more information about Board Certification.
Requirements for each certification include education in all core areas and supervised work experience. (Follow the links to each area of certification for specifics pertaining to that level.)
Education in the form of academic degrees, specialized programs in sexology, and conferences/workshops may be applied towards the certification requirements.
Certification also requires work in the particular field in which the aspirant wants to specialize. This work needs to be supervised through case consultation by trained and credentialed professionals who will assess and strengthen the skills needed for practical application.
Applicants for certification will submit proof of attainment of all requirements to the TCA Board for approval.
STTI classes can be applied to our PhD program in Clinical Sexology. Click here to find out more about our PhD program.
Cost and Registration
The cost of the STTI 160-hour sexology education requirement is $6,400.00 plus $1,450 for 10 hours of Individual/Paired supervision/case consultation and 13 hours of Group supervision/case consultation. The total is $7,850 payable monthly if needed. A $700 program deposit is required at the time of enrollment.
Registration is open year-round for those wishing to enroll. Register Now
TCA Membership
Certified professionals may hold a Full or Student membership for as long as they comply with requirements for their specific certification. Benefits of membership include 10 hours of free CE credits annually and 4 hours of supervision/case consultation. Members are offered a professional listing available online as well as being listed in the TCA member directory. TCA also maintains a listserve and private Facebook group for members to connect and exchange resources or consult on cases.
Code of Ethics
Members will adhere to the Code of Ethics for their particular field (i.e.: Clinical Social Work, Psychology, Nursing, etc.) including, but not limited to, the following:
Supervision / Case Consultation Requirements
All applicants shall participate in twenty-three hours of supervision / case consultation. (13) hours of group supervision and case study and complete ten (10) hours of individual/paired supervision with an TCA approved supervisor. 
Supervision is the relationship between the qualified supervisor and intern that promotes the development of
responsibility,
skills,
knowledge,
attitudes and
adherence to ethical, legal and regulatory standards
Supervisees will sign a contract with the supervisor, in which the duties, responsibilities, and expectations will be clearly delineated. 
Supervision/case consultation is offered at a variety of days and times to accommodate students' schedules. It will include using our case consultation form to diagnose, conceptualize, and treat a variety of sexual dysfunctions and disorders. Cases will come from both students' private case loads and case studies provided.
Application for Certification and Approval Process
There is no membership application fee for STTI students.  Non-STTI applicants shall pay a non-refundable fee of $200.
Applications shall include the following:
Completed TCA application form
Resume or CV
Confirmation of Course Completion
Confirmation of Supervision / Case Consultation Hours
Professional licenses and/or certifications
Driver's license or passport
Upon receipt of the application package, the STTI Board will review all documentation and approve or deny the application for certification.  A denial may be appealed with a request in writing within ten (10) calendar days and a date for a personal appeal to the Board will be scheduled.
Applicants approved for certification will receive a certificate effective for two (2) years. Renewal will require completion of ten (10) continuing education hours. The renewal fee is $200.
All certified professionals will be listed in the TCA Membership Directory and will have a professional listing available online.
Click here to find out more about our scholarship.