Florida Certification Board Certified Addiction Professional (CAP) for Licensed Professionals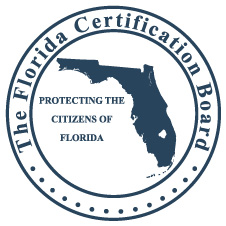 ATTI is an approved provider for the Florida Certification Board #5094-A
Licensed Professionals need only 160 additional hours of training in order to take the written exam to become certified. There are no work requirements.
ATTI will fully prepare you to pass the exam and incorporate addictions therapy into your practice.
For those professionals not yet licensed but are in a graduate program, there is the option to take the ATTI program and take the CAP exam with 4,000 hours of supervised work experience.
Candidates with a Bachelor's degree may qualify for the CAP exam with 350 hours of education and 6,000 hours of supervised work experience.
Contact us for more information.
If you are from another state, your state may accept the FCB approved education towards certification. Check with your state to see if the ATTI program will allow you to become certified. All ATTI classes may be taken via live webinar.