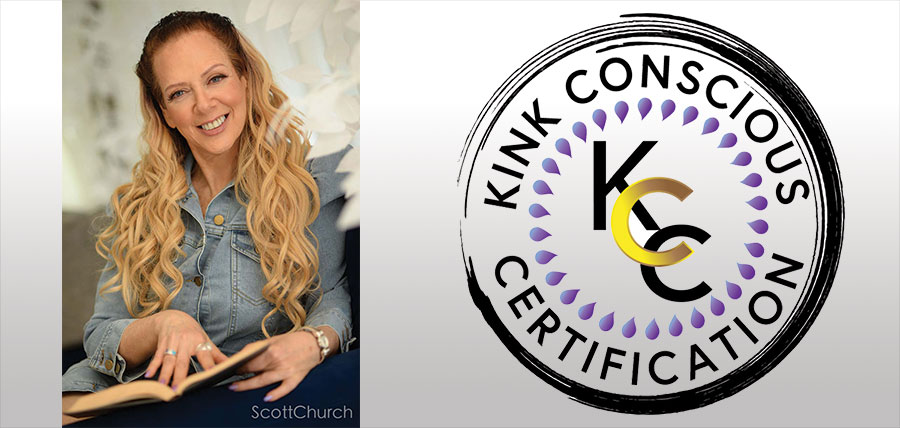 Release judgement, expand knowledge, and support clients who identifies as Kinky, Kink Curious, or "into BDSM" 
Next Training 2024
Winter training begins February 21, 2024
Fall Training begins August 21, 2024
Total training cast $2,780.00

Winter  2024

Cohort 1 Dates

 Fall 2024

Cohort 2 Dates

Feb 21-25, 2024

Aug 21-25, 2024

March 27, 2024

Sept 18, 2024

April 24, 2024

Oct 16, 2024

May 22, 2024

Nov 20, 2024

June 19, 2024

Dec 18, 2024

July 17, 2024

Jan. 15, 2025

August 14, 2024

Feb. 12, 2025
Class times for 5 days - 10am to 5pm PST  (1pm to 8pm EST)
Class times for subsequent webinars are 9:00am to 3:00pm PST (12pm to 6pm EST)
VIDEO - Meet Francesca
VIDEO - Sex matters interviews Francesca Gentille & Tim Emert on sacred kink. Can all sex be sacred? What is Sacred BDSM?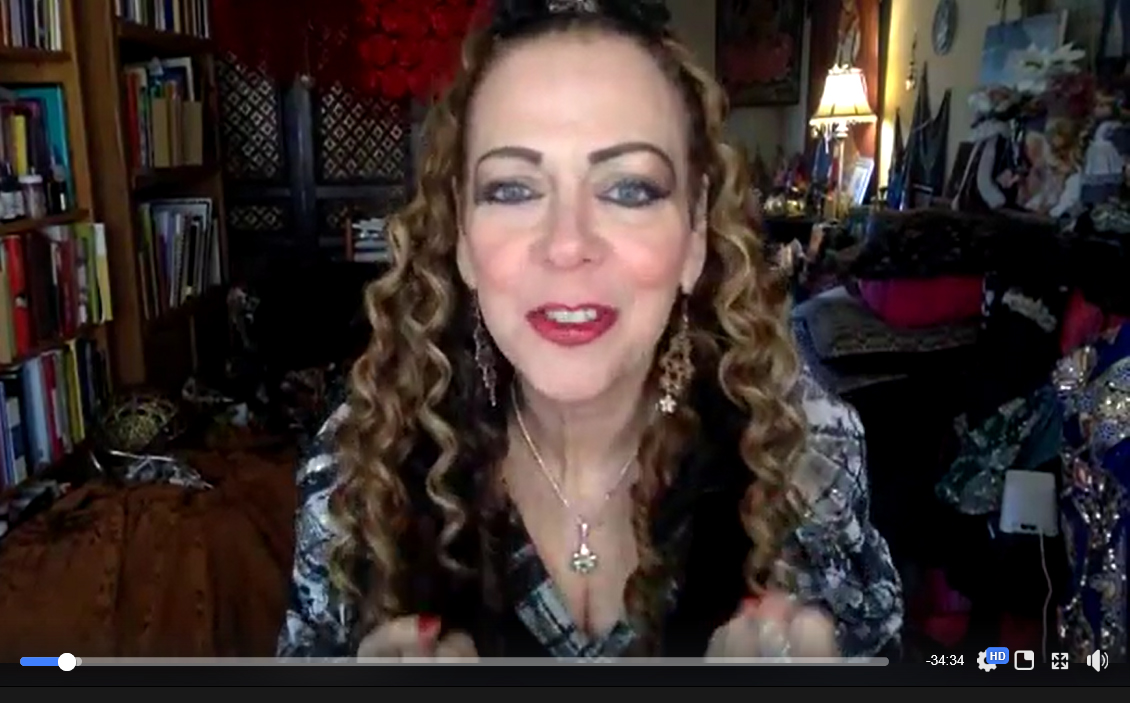 Video: My Partner Says I'm Kinky. That's Disgusting! Could I be?
If you're seeing a lot of this in your Private Practice you may wish to look into the 150 hour training becoming a "Kink Conscious Clinician." (It is a stand alone certification or can be taken as part of your PHD in Sexology).

Article- Conscious Empowerment in the Use Fantasy by Francesca Gentille
Are you working with clients who are Kinky or "into BDSM?"
Do you know that over 36% of Americans identified as practicing some form of BDSM behavior in 2005 and that it's only grown from there?
Would it be of interest to learn how to unpack a kinky fantasy to assess whether or not is a symbolic message, an emotional wound, or a fun opportunity?
Why receive a KINK CONSCIOUS CERTIFICATION?
Your clients are Kink/BDSM curious, and you wish to guide them to the best resources as well as methods to enter into BDSM safely. ​
You work with couples where one of them is more kink curious or already identified as into BDSM and you would like to be skilled at bridging their differences.
You are aware that a growing % of the population is exploring or seeks to explore BDSM.
You would like to clarify the similarities and differences between BDSM, Transgender, Non-Binary, Queer, Non-Monogamy, Polyamory, Age Play, Pet Play etc.
You want to specialize as a cutting edge sexology expert for our culture.
Whether you are already into Kink OR you are someone who knows very little about BDSM​,​
Kink Conscious Certification will give the tools, research, and methodologies
needed to release (positive or negative) judgment, expand knowledge, and support clients who identify as Kinky or "into BDSM."
You will engage in an overview of​ ​
the similarities and differences between the most common range of alternative sexualities as they relate to Kink/BDSM and the most effective modalities to utilize with​ ​
Kink/BDSM identified clients who seek assistance from your clinical, medical, or therapeutic practice.
* Certifications do not qualify for NBCC credits. 
​Kink Conscious Certification offers two six month cohorts per year. 
$2,780.00 for entire program or take it as your specialty while earning your PhD in Clinical Sexology

FULL DESCRIPTION OF THE CLASSES
This email address is being protected from spambots. You need JavaScript enabled to view it. Find out more here!!
​
Certification is available through THERAPIST CERTIFICATION ASSOCIATION as one of the following:
Kink Conscious Therapist
Kink Conscious Clinician
Kink Conscious Educator
Who Should Take This Training:
This course is  designed to give Sex Educators, Sexuality Resource Managers,
Medical Professionals, Therapists, Sex Counselors, Sex Coaches,
​Sexological Body Workers, Somatic Healers,​ Nurses, Health Educators,
Behavioral Health Specialists, Psychoanalysts, Mental Health Counselors,
Marriage and Family Therapists, Clinical Social Workers, Psychologists,
and other healthcare providers (hereinafter referred to as Clinicians*)
an overview of the similarities and differences between the most common range of alternative sexualities as they relate to Kink/BDSM,
and the most effective modalities to utilize with Kink/BDSM identified clients who seek assistance from your clinical, medical, or therapeutic practice.
Clinicians will be able to identify as Kink Conscious, Kink Aware, Kink Knowledgeable, and Kink Sensitive.
Graduates will be able to
Describe the ancient, cross cultural and contemporary roots of modern kink/BDSM and how this can empower your private practice and your client.
Utilize tools that support collaborating with your client to assess whether or not their desire for Kink/BDSM is a healthy behavior, an invitation for healing, and/or arising from past trauma and/or mental instability.
Describe the neurobiology of love and lust as it applies to Kink/BDSM.
Work effectively with couples when only one identifies as Kinky.
Implement interventions that support clients' expressing their desire for Kink/BDSM in ways that are emotionally, physically and psychologically safe.
Describe the similarities and differences between Kink/BDSM, swinging, polyamory, asexual, sexual identification, fetish and other erotic templates as well as the most effective ways to focus therapeutic interventions.
Describe the difference between Domestic Violence, Codependency, Abuse and BDSM.
Ethical and Legal Issues related to kinky clients.
Overview of academic research on kink/BDSM.
Special topics and ethical challenges when working with kinky clients.
Requirements
Student must be designated as Clinician* as defined in the Course Overview. If you have a question if your job description applies, contact: This email address is being protected from spambots. You need JavaScript enabled to view it.
Evaluation
70 Class Hours
10 Hours of Supervision/Case Consultation
Additional hours of Independent reading and other assignments required
Student Survey, Supervision, Class Participation 5 Day Lecture via live webinar
All Classes  are held via live webinar one per month. TBA 
LIST OF COURSE TOPICS ARE THE SAME IN EACH TRACK:
Analysis & Assessment of BDSM in Culture
History and Science of BDSM ( live webinar)
Sociological Framework of Kink Communities (live webinar)
Treatment of Sexual Differentiation within Couples (live webinar)
Gender, Sexual Attraction, and Relationship Design (live webinar)
Review of Research on Kink/BDSM (live webinar)
Contemporary Analysis of BDSM in Media (live webinar)
Intersectionality Between Kink/BDSM and Trauma (live webinar)
This email address is being protected from spambots. You need JavaScript enabled to view it.
Read More About Francesca Gentille
For the past 40 years Francesca Gentille has been field researching non-monogamy around the world. From the Erotic Temples of San Francisco, to the Dungeons of Rome. From the Swinger Hotels of Oakland, to the Loving More Conferences of Maryland, and sensual parties of the Netherlands. 
 In this course, she will share clinical knowledge, research, practical Field Research and tools garnered from those participating in the lifestyles. 
 For example, it was her mentor who coined the term Polyamory in her article called "A Bouquet of Lovers" in the 1990s. She created the term because prior to that, the term "Open Relationships" was in use to mean something quite different than leading with the heart. 
 Today, depending on where you are in the world, or what the age is of your client there is a range of how people are using terms like:
- Non Monogamy
- Polyamory
- Relationship Anarchy
- Open Relationship
- Emotional Monogamy
- Monogamish 
- And more. . . 
We´ll look at the intersectionality between BDSM and Non Monogamy, Porn and Monogamy, Sex Work and Sex Trafficking. 
You´ll leave with tools to share with clients to help them assess and work with:
What relationship style they may be
What they are driven by or afraid of
How to bridge relational differences
Where and how to find community
The difference between sexual vibrancy and sexual compulsion
What jealousy really means and why agreements fail
Clarification of the distinctions between and intersectionality of gender, orientation, and relational style
Francesca Gentille, Certified Clinical Sexologist and initiated shaman, inspires transformation through combining the science and soul of sexuality. For over 20 years, she´s compassionately empowered 1000s of clients, and students around the world to reclaim the spark, bridge sexual differences, heal from trauma, and deepen self love!
 An expert in the field of integrating sexuality, consciousness, healing, Tantra, Conscious Non-Monogamy, and the use of BDSM as therapeutic modality. She is professor at the International Institute of Clinical Sexology, where she is studying to receive her PhD. She has conducted workshops, and presented at conferences, in the United States, Netherlands, Italy, Malta, Israel, England, Ireland, Canada, Mexico, and Puerto Rico, and England.
She is a quoted expert in books such as Esther Perel´s ¨State of Affairs,¨ Dr Judy Kuriansky´s ¨The Idiot´s Guide to Tantric Sex,¨with a chapter in ¨The Jealousy Handbook,¨and a co-author/editor of ¨The Marriage of Sex & Spirit.¨
Let her know if you have any questions for me about the course, or case studies you would like me to include. One of the features of her teaching style is that she curates and personalizes for those attending. Email: This email address is being protected from spambots. You need JavaScript enabled to view it.